About lexii_shepherd
Instagram: @lexii_shepherd
Facebook: (personal) Alexis Shepherd
(Modeling) Lexii_Shepherd
Tell me about yourself?
Hi! I'm Lexii Shepherd a licensed cosmetologist and published Published Playboy Model & Hairstylist. I'm 22 years old and enjoy creating art through images, hair coloring and clothing design. The list goes on… follow me on my Instagram to see more.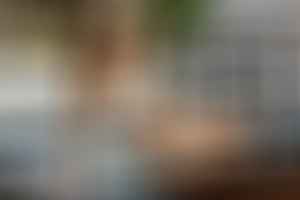 What are your goals as a model?
I enjoy getting the experience to travel and create art with new people. Connecting and making friendships! While creating moments in images we will remember forever. As a model my goals are to continue traveling and inspire others with my artwork.
What are your greatest accomplishments so far?
I would say my two playboy publications are my biggest accomplishments to date.
Do you have a scar that tells a story?
I have a scar on my eyelid from falling off my skateboard after going over a speed-up at night as a teen!
What is your most memorable moment at your shoot venture experience? Traveling to new places with my favorite photographers & makeup artists is a dream! Expanding my portfolio is so exciting and my absolute favorite moments are when we are shooting with animals!
What are your thoughts on the shoot locations?
I love the variety of the locations and the ability to let loose and get so creative in such a beautiful place. My favorite always ends up being the beach! Nothing like sandy buns.
How do you feel this trip has made you a better model?
I feel these trips have expanded my portfolio tremendously! I have exotic and original content that is so unique and will always have a special place in my heart. Not only does shoot ventures put you to the test! It's a lot harder than it looks, early early morning shoots, traveling, heat, and new conditions in exotic places you're not used to!
What was your favorite shoot set and why?
My favorite set so far has to be my set with Designer Alek Sander. Where I was modeling his new design "Fire Queen" with a camel.
If you can give advice to any new coming model what would it be?
New connections are everything! You never know where a new friendship will lead you in the industry! Always be true to yourself and never hold back to making a vision a reality!
Anything you would like to say?
Much love & Please follow my on my Instagram @lexii_shepherd.