The line stretched around the block, to Houston Street on Manhattan's West Side, south down Wooster, wrapping around Prince and then back up Greene Street, the tail end bumping up against the entrance. The kids all looked the part: KENZO, BAPE, Human Made, and Supreme, logos as prominent and fresh as their Air Force 1s, dutifully waiting for the chance to pick from a selection of exclusive $130 T-shirts, $450 sweatshirts, and $2,000 varsity jackets inside.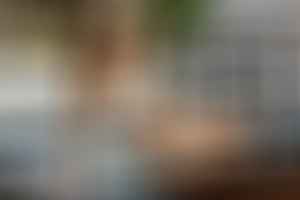 For a streetwear fan on a Saturday in New York, there was no better place to be than here, outside a SoHo pop-up shop celebrating the latest collaboration from Nigo. The Japanese cultural legend — who founded BAPE in 1993 and ushered in an aesthetic that made him one of his generation's most iconic fashion designers and tastemakers — was putting out his first album in 17 years, I Know Nigo!, and, as with many of his projects, this one was multifaceted, with its own limited-edition merchandise and clothing lines, drops so rare that to be anywhere else was to simply not care about the culture.
That is, of course, if you know Nigo.
Pharrell Williams knows Nigo, and has for more than 20 years. The two met in Nigo's Tokyo studio — a place with multiple floors housing a showroom, a hair and makeup salon, and studios for photography and recording — when Williams was in town on tour. "I was like, 'Who is this dude?' " Williams recalls. "We've been friends ever since." The two launched the Billionaire Boys Club clothing line together in 2005; Williams is the executive producer of Nigo's new album.
Pusha T knows Nigo. It was 2003 when Nigo — a huge fan of Clipse, the Virginia coke-rap duo of Pusha and his brother Malice (now known as No Malice) whose work was largely produced by The Neptunes — flew them all out to Tokyo to celebrate BAPE's 10th anniversary. "First time I've ever seen branding like that," says Pusha of that trip into Nigo's world. "It was everything — his Rolls-Royces had his camo print; his cafés, the tables were all his prints. I didn't know where I was — I was in Wonka land." Pusha is featured on two tracks on I Know Nigo!, even getting back together with his brother for a mini-Clipse reunion on the album's standout track, "Punch Bowl," produced by Williams.
Steven Victor doesn't just know Nigo — he's a Nigo superfan, having first encountered the designer's work "as a New York City kid at the BAPE store." The two met here and there over the past decade, while Victor was working in his various capacities — as Pusha's manager; as first an A&R executive, then the COO of Kanye West's G.O.O.D. Music; after he left G.O.O.D., while working at Universal Music Group with artists like Pop Smoke. But they didn't really think about working together until 2017, when Victor asked if Nigo would design the logo for his new partnership with UMG, Victor Victor Worldwide.
It was Victor, 41, who sparked the creative fire that turned into I Know Nigo!, which debuted at No. 13 on the Billboard 200 after its March 25 release on Victor Victor/Republic and has racked up over 70 million on-demand streams since, according to Luminate. "I had a half-formed idea about doing a new record, and I asked him for advice," Nigo says. (He is a DJ with the Japanese hip-hop group the Teriyaki Boyz, but served as more of a curator on this project.) "[Victor and I are] able to share and exchange ideas, and that's what allowed us to work on this project."
What started as a two-song mini-release with Clipse and Williams evolved, thanks to Victor, into a full-length album, with heavy hitters — and Nigo's friends — A$AP Rocky, Tyler, The Creator, Gunna, Kid Cudi, A$AP Ferg and Lil Uzi Vert lending verses. There is also the exclusive merch from Nigo's Human Made clothing line (he sold BAPE in 2011) and a collaboration with Victor Victor, with branded dog collar sets ($50), baseball bats ($200), skate decks ($100) and an ashtray ($75) available at the pop-up, making Victor's name just as ubiquitous as Nigo's for those who managed to make it inside. Victor and Nigo are planning a restaurant in New York, modeled after Nigo's famed Curry Up spot in Tokyo, while Victor has been in touch with the producers behind Netflix's Michael Jordan docuseries, The Last Dance, about developing a film on Nigo's career.
It's the type of multipronged, industry-spanning project on which Nigo built his career — and that Victor is hoping to emulate with Victor Victor Worldwide, a company encompassing a record label, publishing, merch, branding, management, a charitable foundation and more — putting him among other top-flight managers-turned-CEOs like Coran Capshaw, Scooter Braun and Wassim "Sal" Slaiby, whose management enterprises have recently expanded into all aspects of entertainment.
"Nigo, Pusha, Pop — these are creatives who have different ideas, and I feel like my job is to help bring it to life or just think outside the box about how it can have the most impact without thinking about commercial success," Victor says. "Because commercial success will always come if you make a great product. So my ultimate goal is to give back in the form of inspiration because that's what enabled me. More than anything, me being inspired by different people is what drives me and gives me the ability to do anything."